My new tag line for this year's senior portraits is "Get Your Own!"  I really believe that each High School Senior I photograph has totally awesome and unique qualities that make them special. I strive to bring that out in the image I shoot and aim to give them an experience they will never forget.
If you are looking to have a senior portrait session like no one else, call me and we will plan your one-of-a-kind session. This is YOUR time to be in the spotlight and really make a statement about who YOU are. Don't settle for the same pose by the same prop as your friend.
I love that my clients call me to do such awesome sessions and that they are so willing to try all my crazy ideas.
I'm totally pumped to share this senior session of Cody. Cody is currently a Senior. He's pretty easy going, seems to be up for trying new things, and totally knows how to ride. This guy was doing jumps and poppin' wheelies (spelling?) for me to catch on camera. I had him jumping the bike about 15 times, and he still had the energy for more…I could tell how much he loves to ride.  I think you will too once you see these images. Enjoy!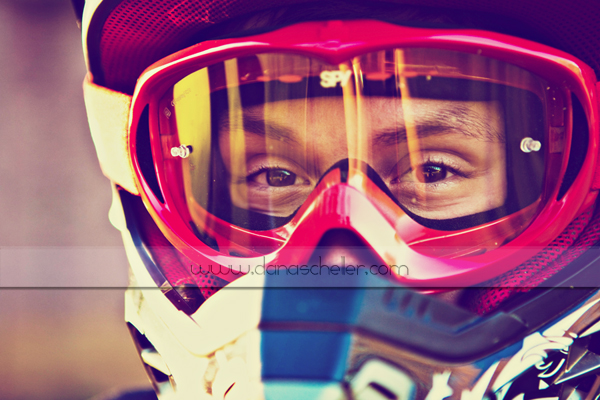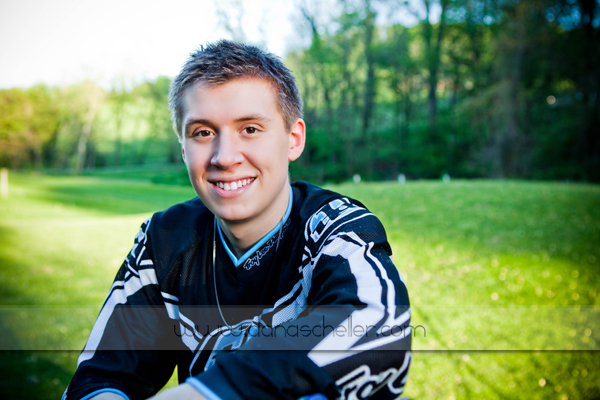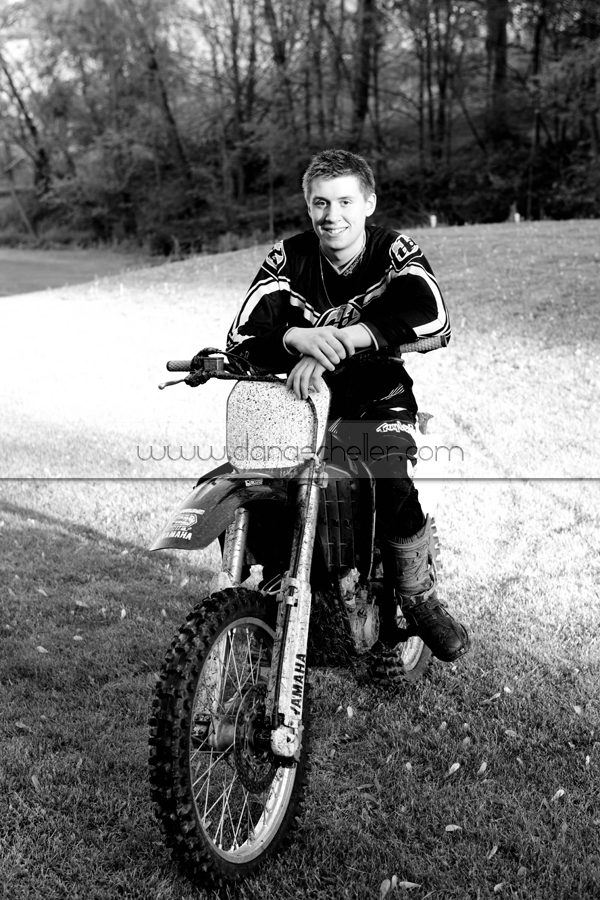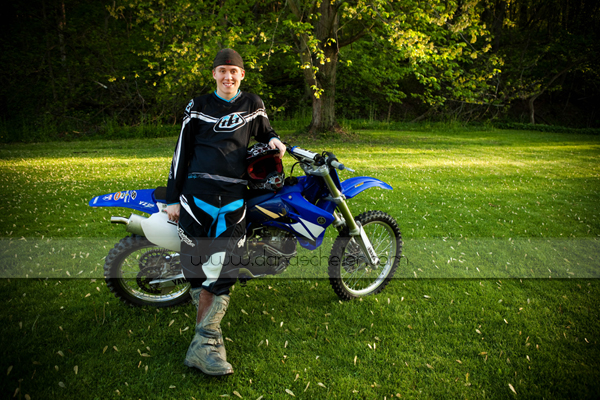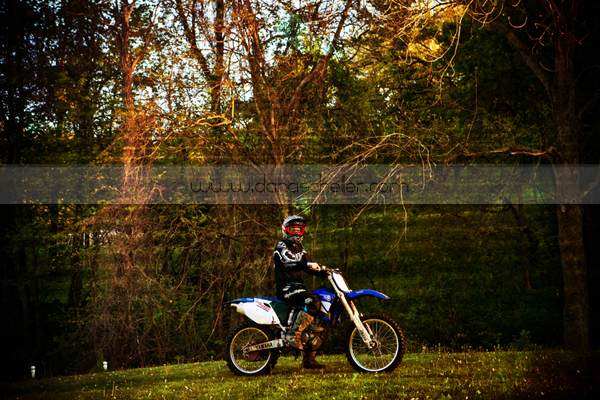 Ready to Ride….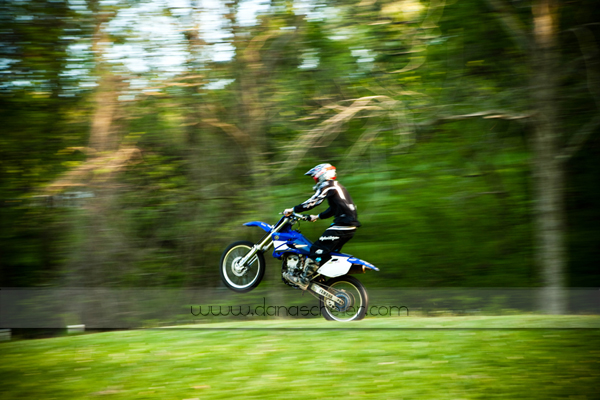 I liked this shot in BW because it's more like a painting with all the awesome motion blur.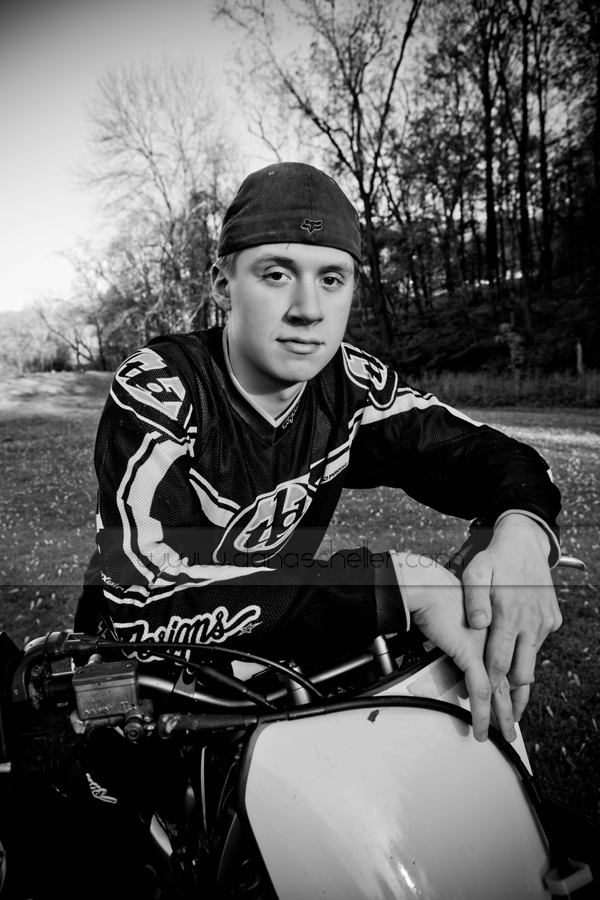 Thought this was a freakin' sweet pose